Tate and I spent 5 days in Florida with Gammy, Grandad, Aaron, Kens, and Maycie. We had so much fun. It went so fast, we weren't quite ready to come home yet. Tate is starting to talk so much! He was loving being with Maycie. He wanted to do everything she did! He became frustratingly independent over this trip! Wanting to do everything for himself.
Tate and Maycie love Grandad. He's just the best to snuggle! He also tells the best stories that even held Tate's attention.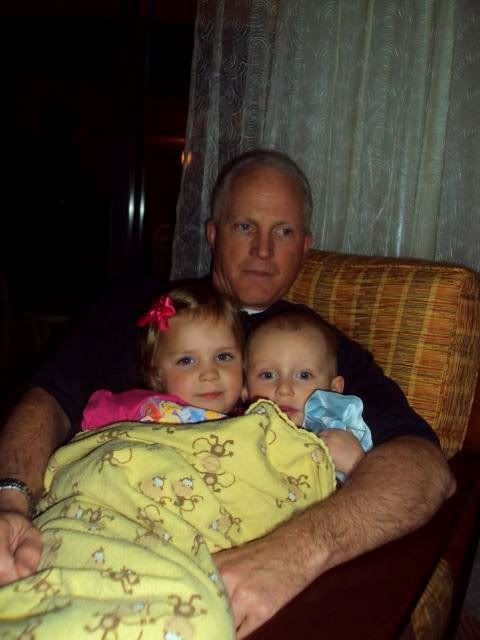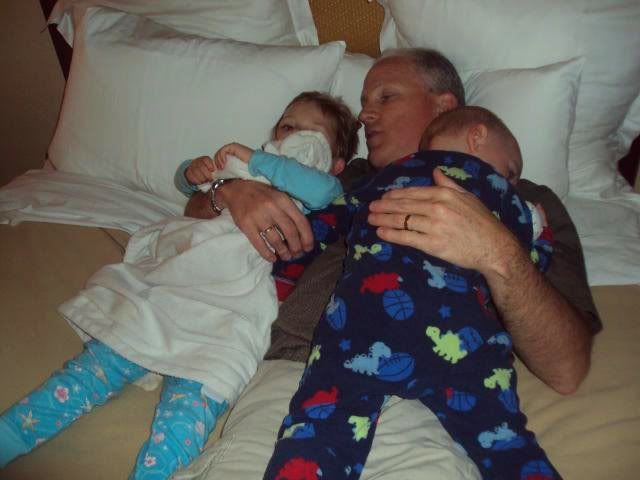 Saturday we went to Coco Beach. It was overcast, but nice and warm. Tate freaked out when the sand went into his flip flop and touched his feet. We thought he got stung by something or stepped on glass with the scream he let out. It took him a while to warm up to the sand and water.
This is how he started out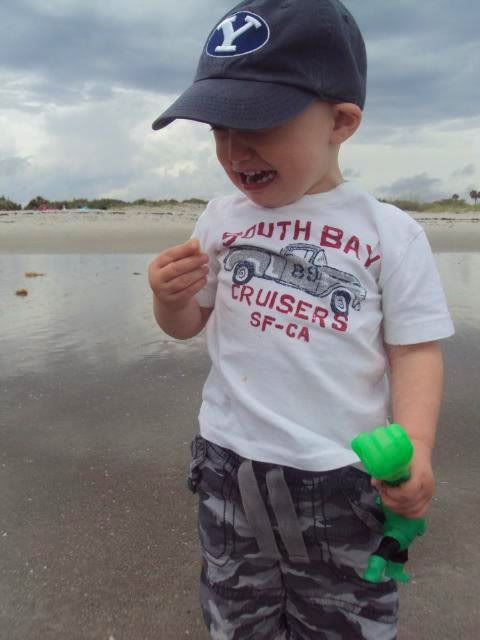 By the end he was soaking wet, had sand in every crevice and had a giant smile on his face!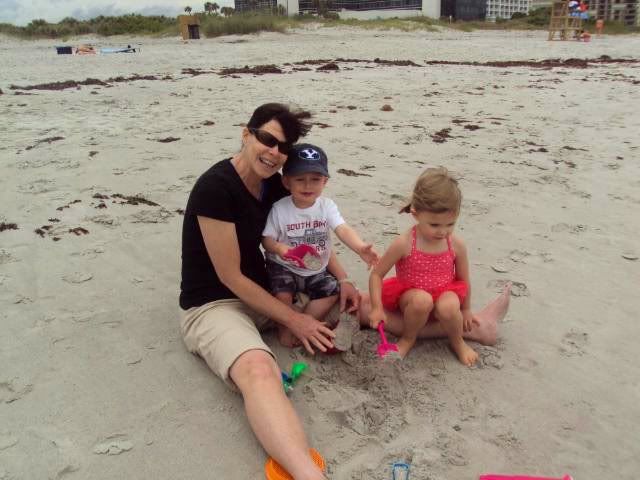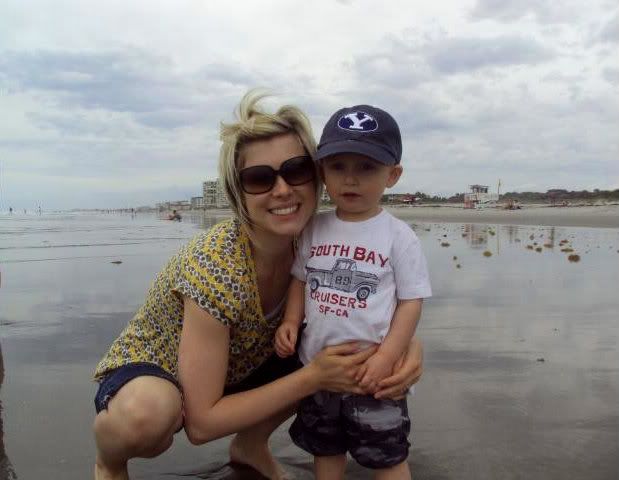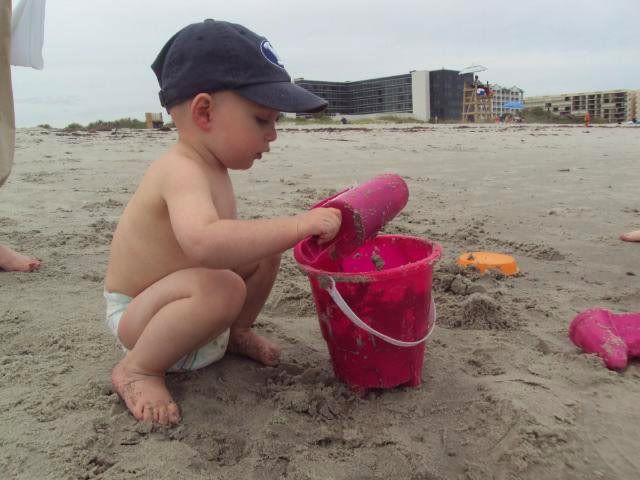 Monday we went to the Magic Kingdom at Disney World. It was so fun. I haven't been to a Disney theme park since I was a little girl. I loved taking Tate. I know he is still quite small, but he loved it. He had so much fun on the rides. He was wide eyed and just taking it all in. When each ride ended he wouldn't want to get off, he would say "ride, ride, ride mom!" He loves Woody! We didn't want to wait in the very long line for the real taking pictures with them. Tate wouldn't take his eyes off them.
Tuesday we went to Sea World. I just love Sea World! I love the atmosphere and that it's a little more slow paced and more relaxing than Disney. The roller coasters were awesome as well. I tell you what that Kensie is a machine when it comes to riding the roller coasters! While the rest of us were suffering from motion sickness she was always ready to immediately go again!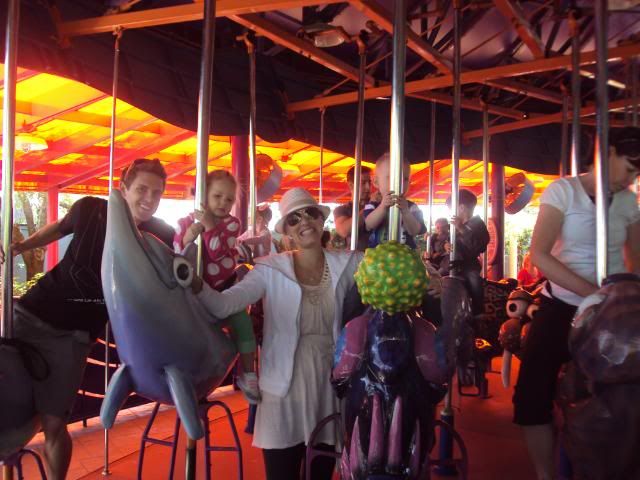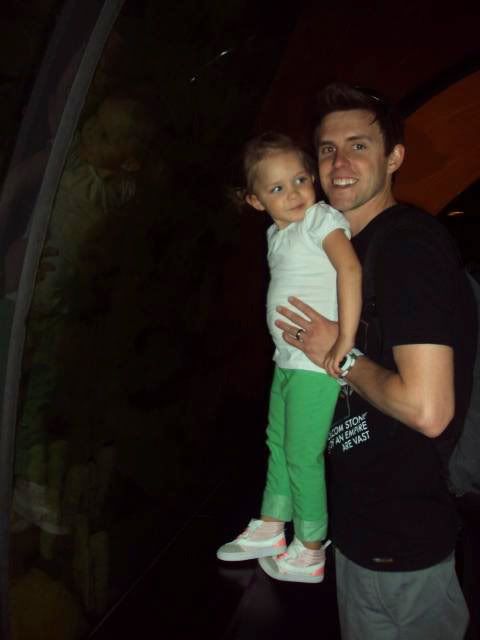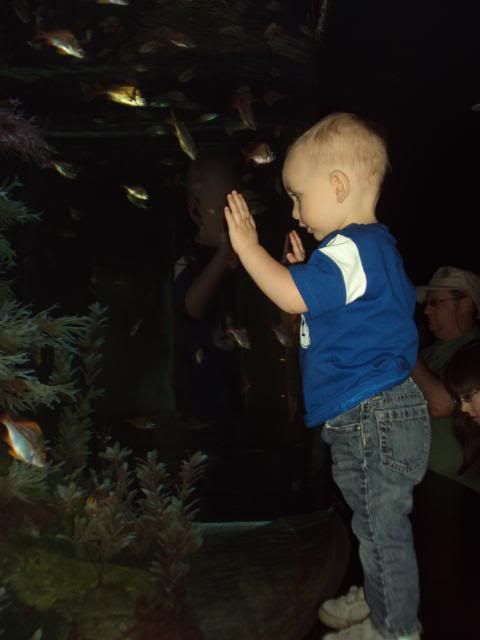 All in all it was a fabulous trip. It was so nice to be together. Living far away is hard, but when you don't see each other for a while it seems manageable. Then you spend time together again and remember family really really is the best! It's awful to go apart again. I miss them all so much already. We had so much fun!