Last week was Donny's spring break so he got to spend some much needed time with his miniature. Tate was loving all the guy time. They went to the sporting goods store and got a basketball and and little soccer ball. Tate refers to them as Daddy's ball and Tate's ball. They have been going over to the sports court everyday. Tate got really upset when Donny went once without him.
We found this little tent at goodwill, new for 5 bucks and Tate has had so much fun with it. It's his reading hut and also his soccer goal.
They were so cute taking their Sunday afternoon nap together in their Sunday best. My guys are so cute when they are asleep!!!
How else can you finish off a manly week but with a mustache....the way he says mustache is so cute.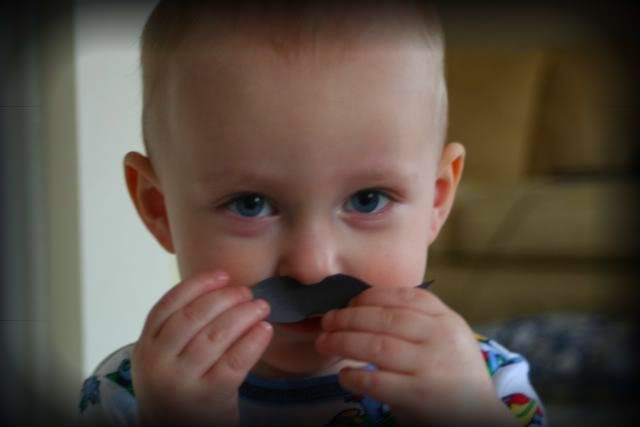 Here's to awesome Dads! Donny is such a great Dad. Tate loves him so much and Donny can't get enough of that little guy. Now that Donny is back in school this week Tate has been moping around the house and every time he hears the hallway door he runs to the door yelling Daddy Daddy.....and then comes walking back with his head hung. So sad! Love my boys!