This year for Halloween Tate went as Dracula. He was so cute with that cape flapping behind him and that little bow tie. We had our church Halloween party the week before Halloween when Greg and Valynn were here. It was fun and I had thought maybe that would be all the Halloween we would do this year. I'm glad we decided to go out and do some trick or treating because we had so much fun. At first Tate wasn't quite sure what we were doing, but then at the first house that lady opened the door and dropped candy in his bucket he was hooked. The look on his face was priceless! There was no stopping him he was running from house to house. His bucket was getting so heavy but he wouldn't let us carry it for him he just started dragging it along. He did take a few spills along the way one somersault off the sidewalk and one trip that gave him a little bloody lip which added to the costume. He cried for a few seconds and was ready to go again. He was so funny he was holding his bucket out and would continue to hold it out until they would drop another into his bucket, then he would wave and say bu-bye and turn and run.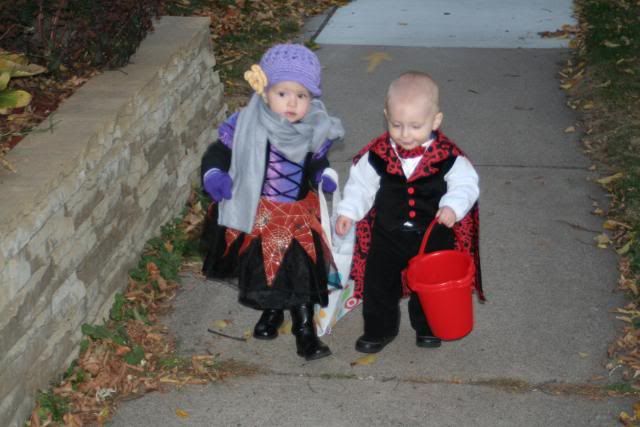 We went out with our friends the Oborns. Tate and Madison are just the cutest! Little Dracula and his witch girlfriend. Yep they like to kiss! and it is so cute!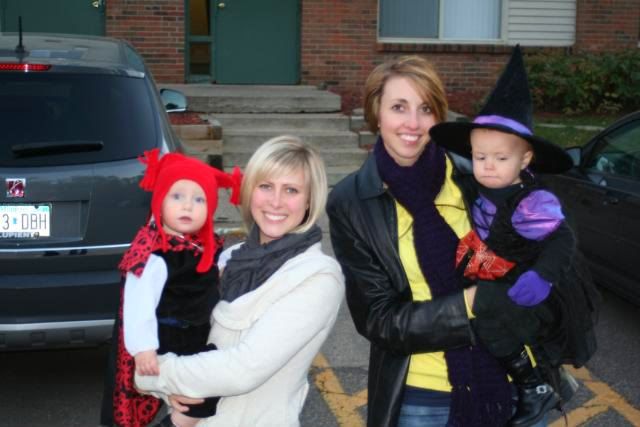 One of the houses in our Neighborhood did an awesome job decorating and making it very spooky. Tate was terrified! But they were giving out full size candy bars so we had to go up to the door. As you can see he was scared to screaming and tears, please don't judge me for laughing in the pictures it was entertaining and I do feel bad for making him scared!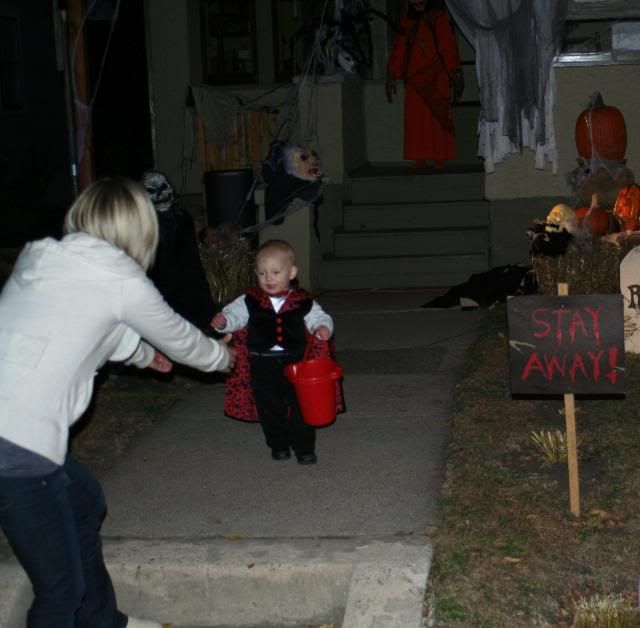 All in all it was the best Halloween we've had in years! It was so fun to see Tate enjoying the traditions we enjoyed when we were little.