I'm a little late in posting about our Labor Day, but so much has been going on in the family it's been hard to find the time. Well really there isn't much to even talk about...... we had a pretty quiet Labor Day actually. We decided to go for a little picnic at the lake. I got some cute pictures, so I thought why not blog about it. It was a great day at the lake, good food, a shovel and a bucket, and plenty of rocks to throw and skip.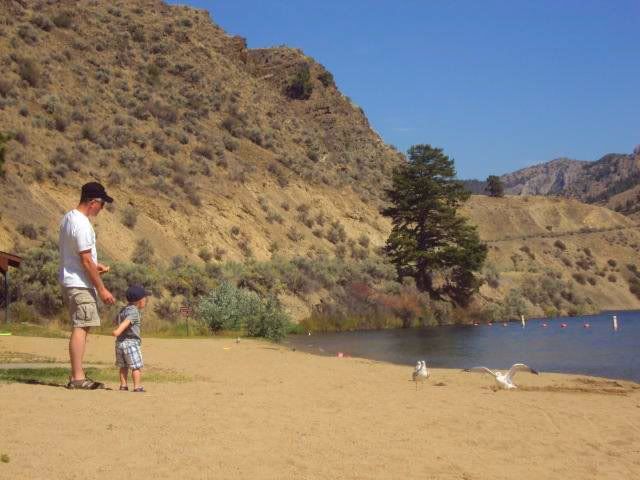 Grasshopper cookies! Yummm!!! And he said "No Mom I no need a drink!"
I love a relaxing day outing with my little family.